Tuesday, February 1, 2011
I've been recording my dreams since I was in junior high, but never in comic form. I'm hoping to do a lot more of these if people like them. They'll probably be just as disjointed and confusing as most memories of dreams are.
Click to look at the full size version.
These were inspired by the beautiful work of
Emily Carrol
. Please take a moment to look at her dream comics as well.
Posted by

Ryan A.
at 8:21 PM
0 comments

Monday, January 31, 2011
A quick look at how I got did at this image.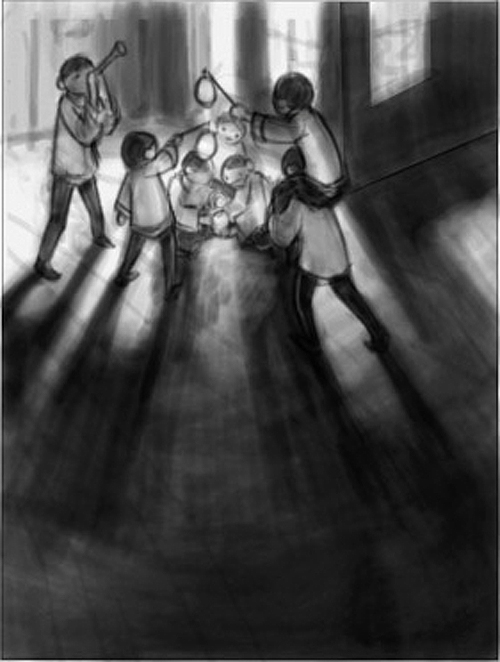 Started from a sketch in photoshop, then cleaned up the lines on a new layer.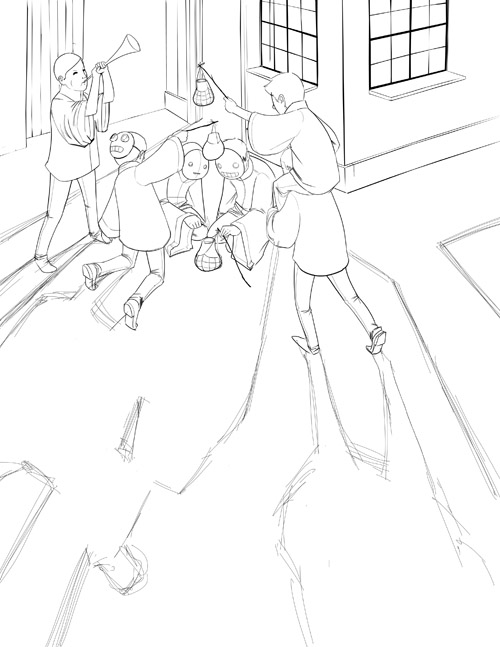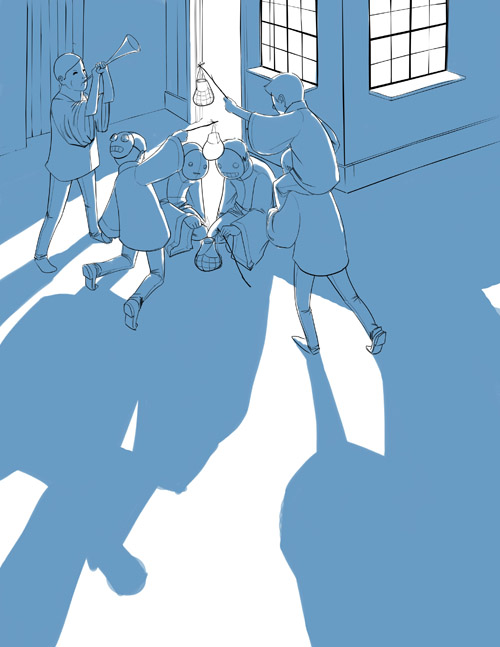 Added the main big shadow right away to nail in the lighting direction.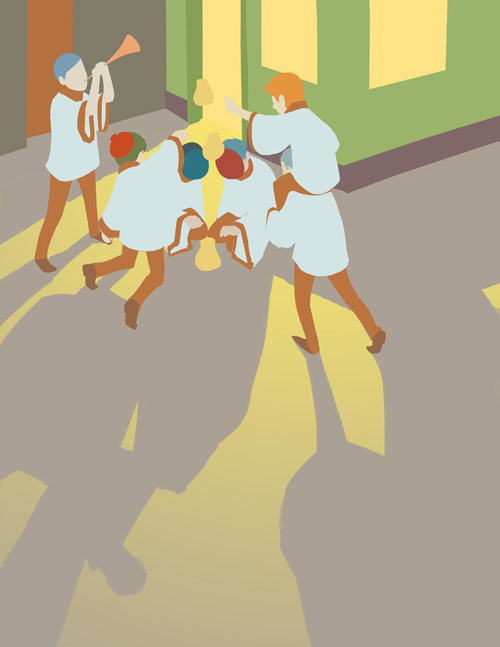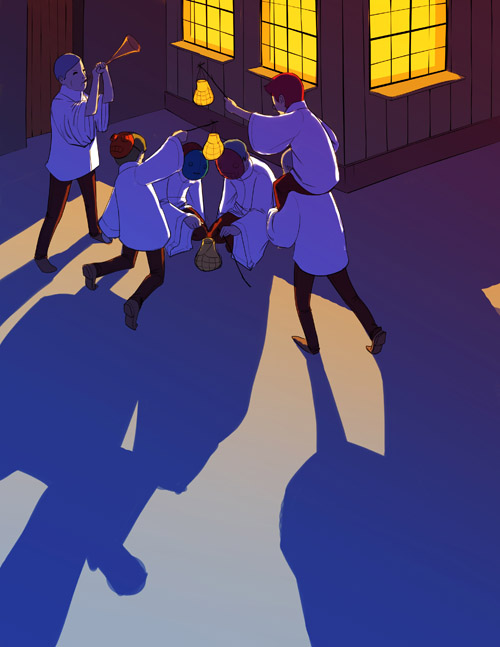 Put in some hideous colors. Then reworked them until felt like they were atleast halfway decent. This is ALWAYS the toughest part for me and takes WAY longer than it should.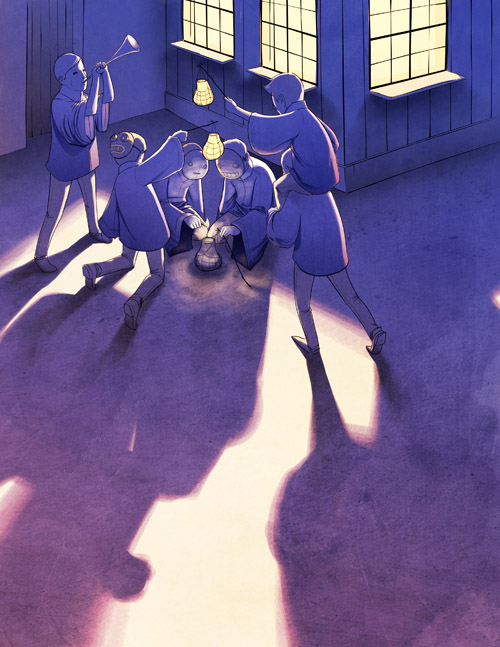 Added some texture on a "soft light" layer. But it still just wasn't really working for me. I ended up with a happy accident where I colored in a whole layer pink and ended up liking the effect so I went with it.
Built up some blue for the shadows to contrast with the pink, flattened the whole thing and played with the layers a bit to pump up the darks, and voila!
Thank you for reading :)
Posted by

Ryan A.
at 3:14 PM
0 comments